Research
30 000-foot view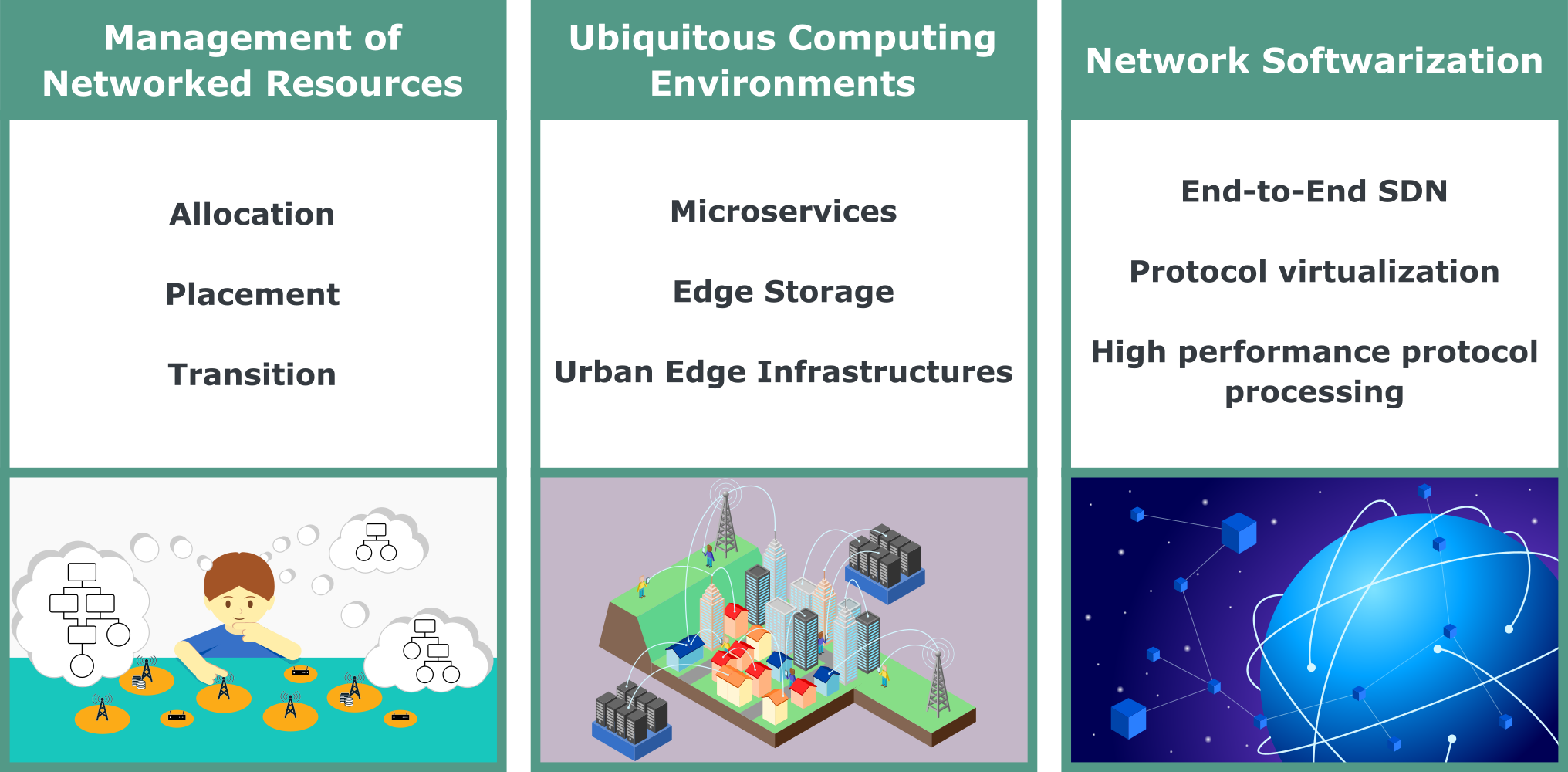 My research group works on networked systems and aims at developing algorithms and mechanisms for various topology and protocol adaptation, task placement, and resource allocation, including transitions between subsequent optimal solutions. One core objective is to optimize the performance of networks and distributed systems for data-centric applications that rely on stream processing or real-time data analytics. As such, our research is divided into three main areas: Management of Networked Resources, Ubiquitous Computing Environments and Network Softwarization.
Networks in Smart Cities are our most prominent target domain. As a response to virtually unmanageable growth and unprecedented challenges, more and more cities are transformed into digitally interwoven human-device ecosystems. As part of this transition, large scale data are continuously generated, e.g., from environment sensors and mobile devices, and must be processed under increasingly tight real-time constraints to render the much-desired intelligent behavior of the smart city ecosystem.
Selected highlights
Storage at the Edge: vStore is a framework that enables context-aware storage decisions for applications. It provides a storage abstraction layer with the support for various kinds of storage nodes, ranging from cloud to edge storage. vStore decouples user-generated data from pre-defined storage locations and captures user intentions by combining various sources of contextual information. The framework facilitates sharing of data between different applications and adapts to changes in the network environment, e.g., in case of congestions.
vStore uses rules that follow the Event-Condition-Action (ECA) paradigm to make placement decisions. Rules can be defined globally and pushed to the devices, as well as configured locally. A rule specifies certain conditions that have to be fulfilled in order for that rule to be triggered. These can for instance be related to the current contextual information.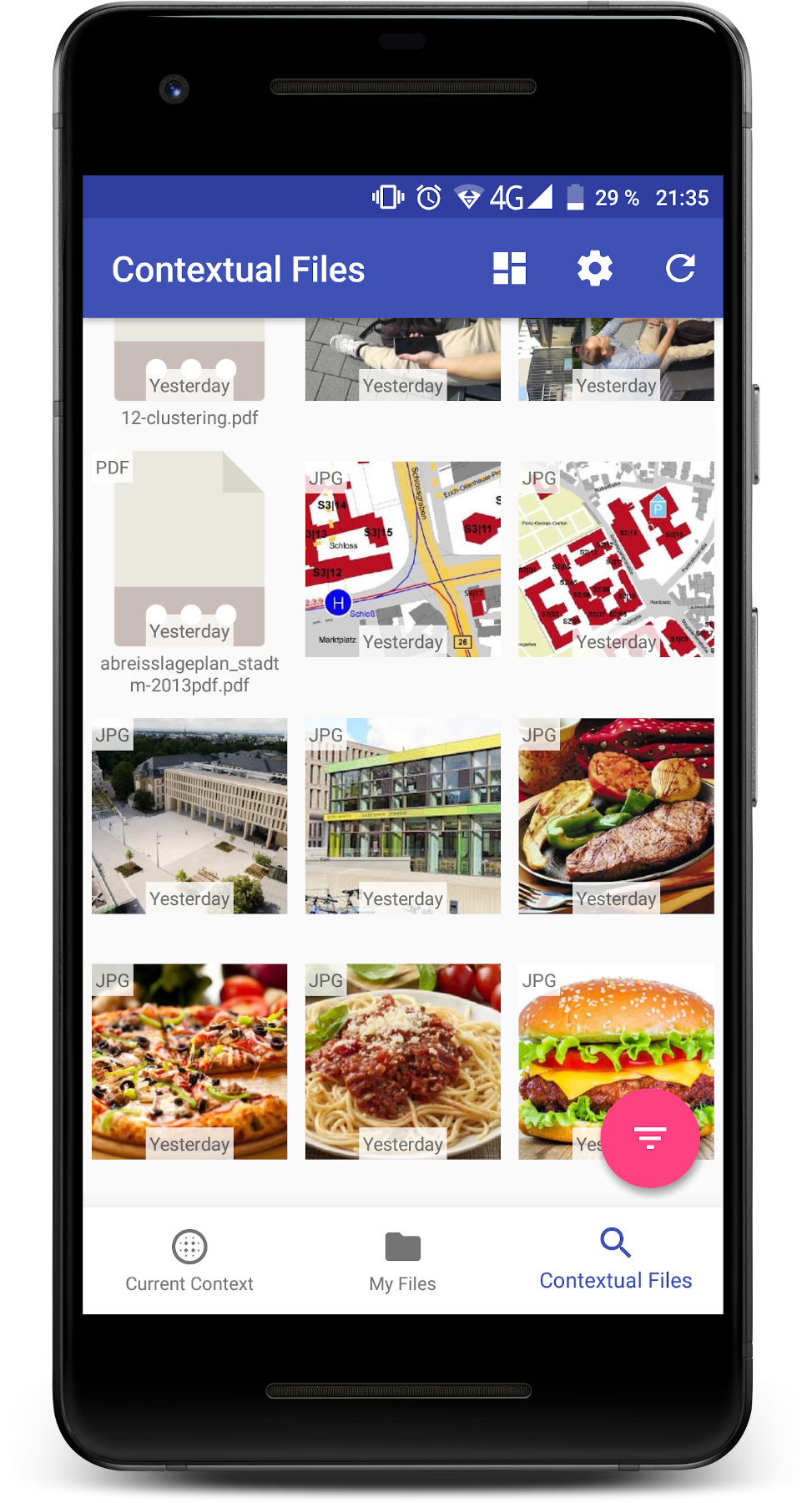 darmstadtCloud: darmstadtCloud aims to explore the possibility of providing a city-wide cloudlet infrastructure in Darmstadt. For this purpose, we collect locations of infrastructures on which cloudlets could be installed: Cellular base stations, WiFi access points and street lamps.
Users can explore the locations of the different access point types on an interactive map. In addition, we provide an API to third parties for accessing the dataset and performing spatial queries.
More information is available here.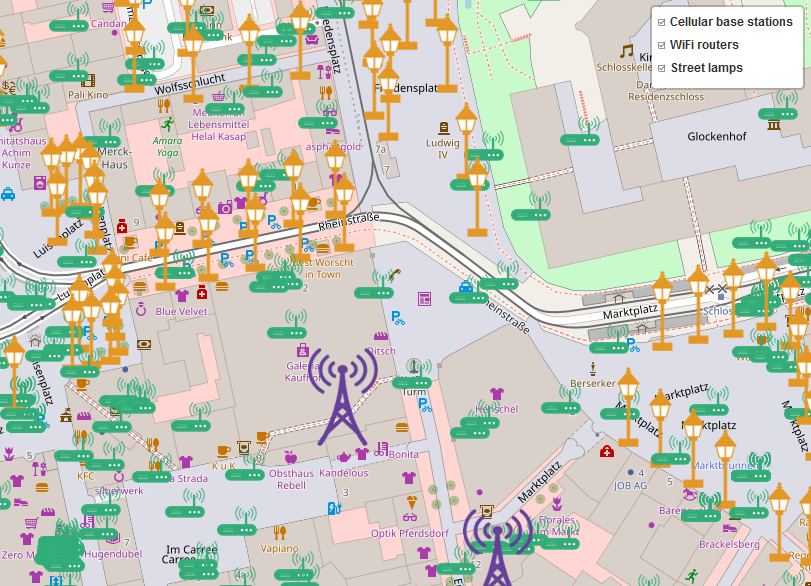 flexEdge: flexEdge is a framework for the flexible execution of services at the Edge. flexEdge uses composable microservices as a programming model for developers. Our framework furthermore supports the chaining of services and manages available microservices in a repository, as to avoid prior transfers from the client devices to the surrogates.
Our offloading granularity in flexEdge are microservices. Contrary to monolithic software, microservices are fine-grained functional components that are developed and deployed indepently. Microservices offer multiple advantages, e.g., short development cycles. In a resource-constrained edge environment, composable microservices are the ideal building blocks for the realization of applications. In contrast to client-based offloading, where client devices transfer the services (and sometimes the entire execution environment), our approach of store-based onloading fetches microservices from a repository-the microservice store- and transfers them to edge agents that execute them.